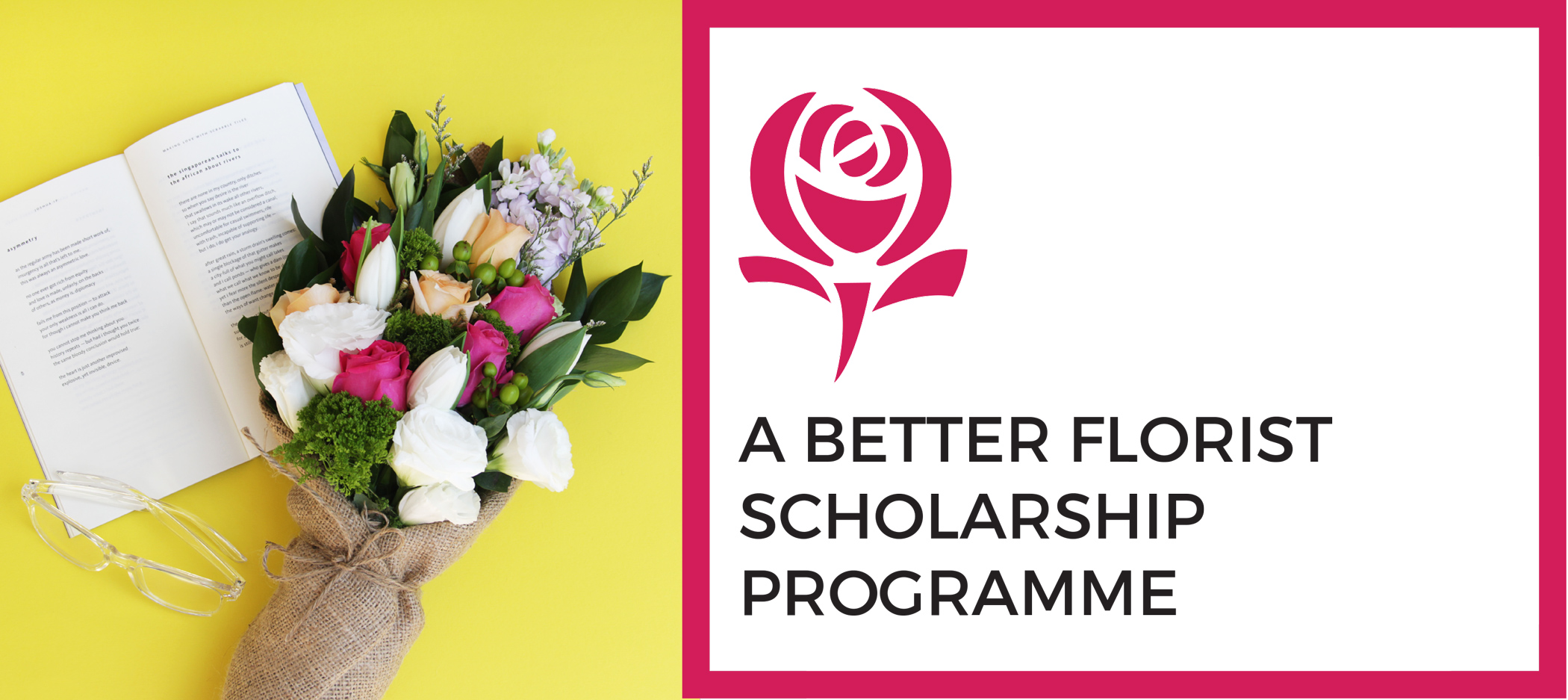 General Information on A Better Florist
A Better Florist ("ABF") is a tech flower delivery startup established in October 2015 founded by an ex-Google senior associate Steve Feiner who left his post at Google's Headquarters at Mountain View, California to seek greener pastures and realize his bigger dream of sending happiness. We pride ourselves to be your go-to florist with lightning fast delivery islandwide in Singapore that is guaranteed within 90 minutes from order time.
A Better Florist team consists of young and talented inspiring entrepreneurs with the knack for innovation and all things creative. We believe that sending happiness and smiles should be made simple and straightforward. No frills, just purely great experiences.
The Scholarship Includes
A one-off scholarship award of up to $ 4,000 to the Bloomer of Choice

An express priority for an internship opportunity at A Better Florist for a period of 3-6 months and a kickstart of the working experience in Singapore's startup environment.

Free blooms for 1 year* and an exclusive promo code to the Bloomer of Choice
$15 voucher for the first 50 submissions to scholarship@abetterflorist.com

How Do I Apply?
Tell us your ideas and growth strategy on how you think you can contribute to make A Better Florist the go-to flower delivery company in the whole of Asia. Submit an essay,infographic or a concise marketing strategy of no less than 1000 words and email to scholarship@abetterflorist.com with the subject header "I am The Bloomer."
Your Application
Applicants are required to submit a proof of their enrolment as a full-time student and their latest academic results
Email all applications to scholarship@abetterflorist.com
Send us your proposals from now till 30 October 2017 to stand a chance to be bloomed with our scholarship.
Suitable participants will be contacted via email during last week of November.
Award money will be disbursed directly to the winning scholar without the intervention of the school
Am I eligible ?
Applicants must be enrolled into a local/private university school's programmes on a full-time basis
There are no restrictions in terms of nationalities or age
Applicants from all undergraduate courses are welcome to apply
All submitted entries will go through a strict round of check to ensure zero plagiarism. In essence, it must be original and done all submitted entries must be work done by the applicant.
Honesty in all submissions. Passion and creativity wins the game.
The ABF scholarship is offered to all students pursuing a full-time course. Successful applicants are required to submit the original copies of their proof of their enrollment as a full-time student, as well as a copy of their academic records before the award is disbursed.
ABF reserves the right to reject incomplete applications or plagiarised applications
ABF reserves the right to reject all applications not made in the English language
ABF reserves the right to publish the entries received on any platform.
While there is no compulsory bond to be served the awarded Bloomer, each scholarship recipient is required to complete his course and maintain his grades.
The award quantum however, is contingent to the academic grades and is decided solely by the panel of ABF's scholarship committee and the quantum table.
Recipients of the scholarship may not concurrently hold other scholarships without the approval of ABF. With the exceptions of bursaries, ABF reserves the right to object or withdraw the scholarship upon discovering any breach in terms and conditions.
If the scholarship recipient decides to withdraw from the course and/or terminate the scholarship prematurely, ABF reserves the right to impose repayment of all scholarship monies disbursed, as well as any other damages that may be incurred.
Quantum Award Table
| | |
| --- | --- |
| Grade Point Average | Quantum Awarded |
| GPA(4.5 to 5.0) | Full $4,000/- |
| GPA(4.0 to 4.44) | $3,500/- |
| GPA(3.5 to 3.99) | $3,000/- |
| GPA(3.0 to 3.44) | $2,500/- |
| GPA(2.5 to 2.99) | $2,000/- |
| GPA(2.0 to 2.44) | $1,500/- |